Viewing News
The news below might not look the same when included in your website because of the Fusion News skin that is in use.
Inget ÅM i januari
posted by oskar on 13.01.2022 00:30:59
Junior-EM
posted by oskar on 05.01.2022 15:42:41
Veteran ÅM 2022
posted by oskar on 04.01.2022 15:43:11
IFK vann 4 matcher i dag.
posted by BUL on 13.11.2021 18:45:28
Komet vann 4 matcher i Åbo
posted by BUL on 13.11.2021 17:04:45
Komet vann 3 av 6 matcher
I dagens riksserieomgång i Ekenäs vann BK Komet 3 av sina 6 matcher och ligger på andra plats i serien.
Klar serieetta är K-29 från Åbo som vann 5 av sina 6 matcher.
Individuellt var Kim Nyman omgångsbäst medan nästa från Komet, Jan Andersson blev femma.
I fjärde matchen slog Komet hela 1153 på 5x1 serie vilket är högre än gällande ålänska rekord.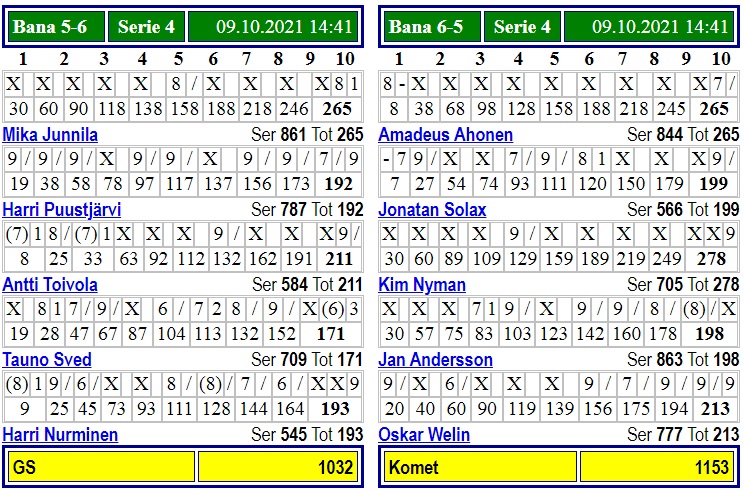 Share on Facebook